Pre-owned aircraft

Diamonds are forever
Browse our inventory:
Diamond Certified Pre-owned (CPO - Currently only available at Diamond Canada)
DIAMOND CPO (Certified Pre-Owned) is an innovative factory program to buy and sell pre-owned airplanes. Diamond CPO fills the gap between buying used and new by offering select aircraft that are factory refurbished and customized to your specification, without hassle or risk of undisclosed damage, issues, liens, or unforeseen expenses.
Diamond Certified Pre-Owned
DIAMOND CPO is not simply a designation, it's a process. In short, Diamond does the research, inspects, refurbishes and upgrades every DIAMOND CPO aircraft to custom specification and backs it with comprehensive warranties and an exclusive satisfaction commitment that offers peace of mind past the delivery of your Diamond CPO aircraft.
Custom Specification
If you do not find what you are looking for in the DIAMOND CPO inventory, we can source your desired model for custom refurbishment and reconfiguration to your exact specification, followed by Diamond CPO certification.
Buy, Sell Or Trade
With an extensive network of authorized sales representatives and eligibility for DIAMOND FINANCE, DIAMOND CPO is the most convenient and secure way to buy pre-owned.
If you are selling or trading your Diamond, DIAMOND CPO can assist too. A DIAMOND CPO airplane has enhanced marketability, will command top price and enjoys access to a worldwide market through our distribution partners. Diamond will consign your aircraft and offers inspections, upgrades and CPO certification with no upfront cost to the seller. Payment of brokerage fees and CPO program costs are due only upon sale or seller's cancellation of the Diamond CPO brokerage agreement.
The Four C's of Diamond CPO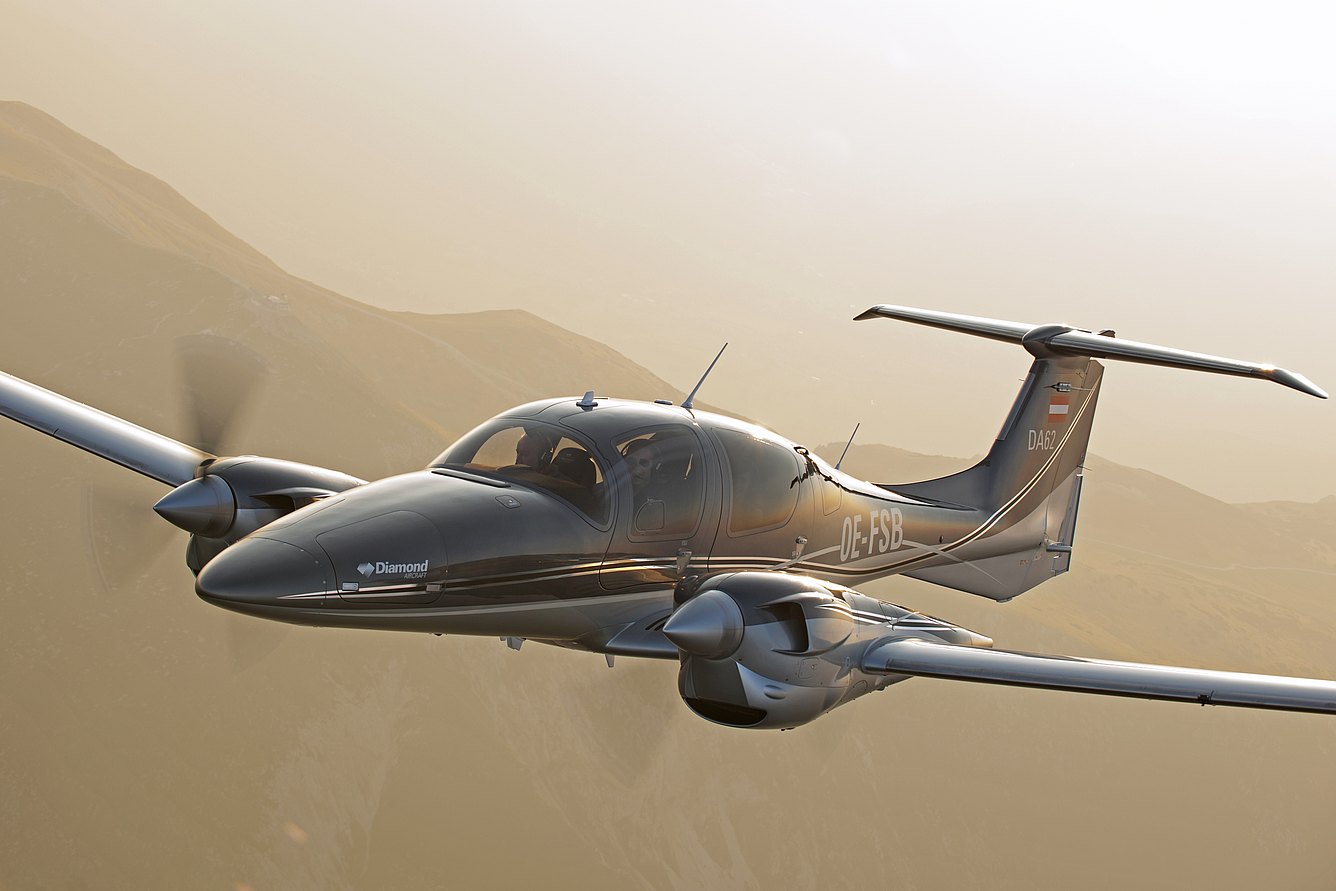 1. Clarity
We do the research and inspections to select eligible aircraft for DIAMOND CPO certification.
Complete ownership and maintenance history from the day it was built.
Disclosure of significant events (incidents, repairs. post delivery modifications).
Overall excellent condition of the airframe structure and critical components.
Financial security – Clear title / lien free.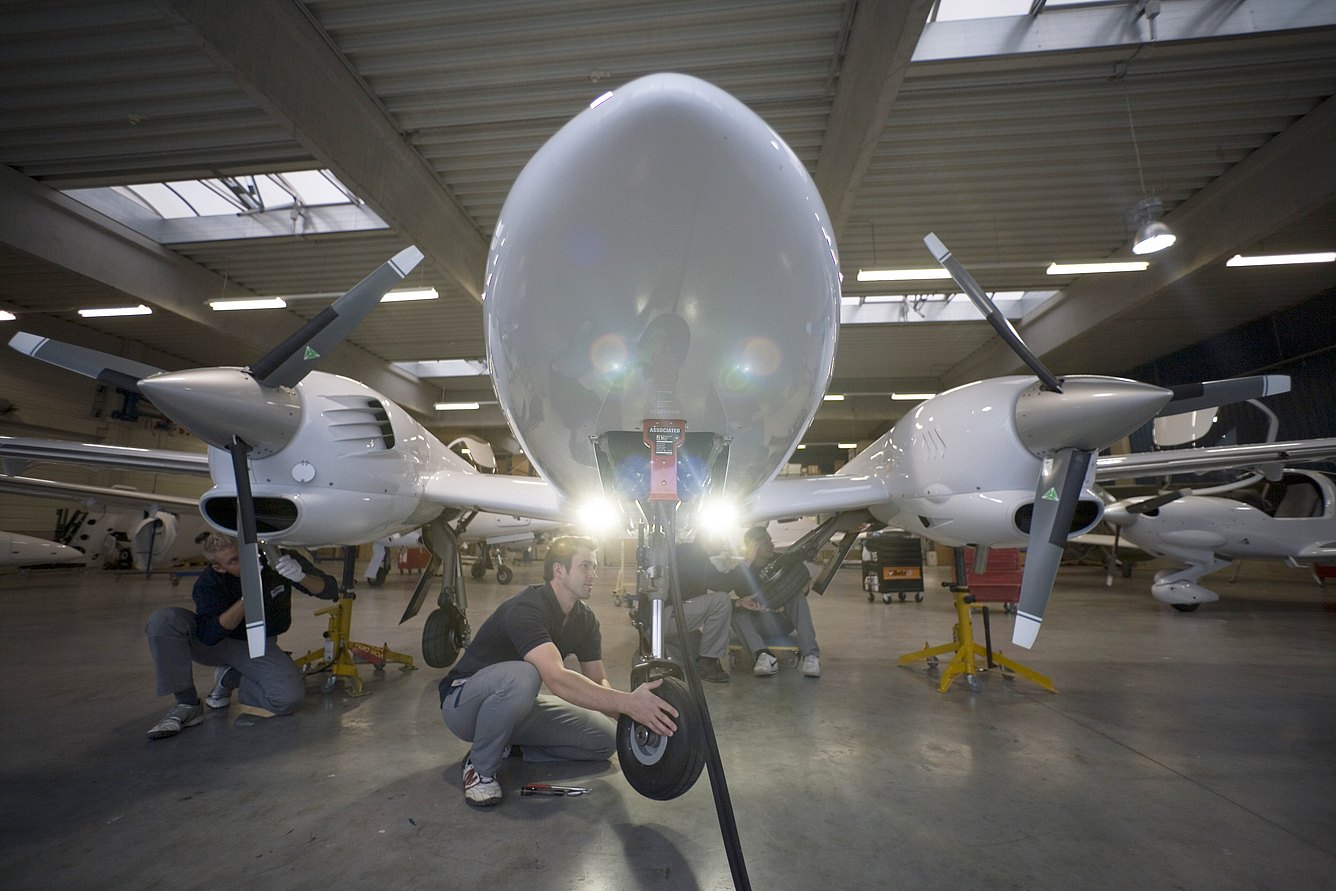 2. Certification
Diamond certifies that every DIAMOND CPO Aircraft complies with the strict requirements of the Diamond CPO Program:
Verification of operational and maintenance history and records for completeness and significant events
No major structural damage history
Clear title
Compliance with all applicable AD's, and safety-related service bulletins
Extensive inspection and refurbishment including:

Verification of all time or life limited components to ensure minimum 70% life remaining, unless specifically noted
Inspection of wearing components to ensure minimum 70% life remaining, unless specifically noted
Cosmetic inspection and detailing of exterior and interior
Inspections and polishing of all transparencies
Servicing and fluid replacement of all fluid systems (e.g. engine and gearbox oil, coolant, hydraulic fluids)
Electrical load testing and replacement, if necessary, of all batteries

Fresh Annual / 100 hr Inspection
Accomplishment of any major inspections due within 1 year or 100 hrs.
Complete functional test of all installed equipment
Comprehensive flight test to verify performance and function
Each DIAMOND CPO aircraft will be delivered with a comprehensive pre-delivery checklist, all relevant documentation and a formal DIAMOND CPO certificate.
3. Custom Configuration
DIAMOND CPO models may be personalized to your exact specifications based on firm pre-agreed pricing.
Personalized Registration
Personalized Exterior Design and Colours
Personalized Interiors
Retrofit of optional equipment and upgrades to newer model specification
Engine and propeller overhaul, replacement and upgrades
Regulatory requirement compliance (Export C of A, importations, exportations, custom delivery and shipping solutions, etc)
4. Confidence
We are confident, so that you can be confident. That's why every DIAMOND CPO comes with:
One year unlimited hours warranty (non-commercial use) on the complete aircraft. Longer warranties may apply to new, remanufactured and overhauled components. Ask about commercial use warranties.
Satisfaction commitment. We are so committed to your satisfaction with your Diamond Certified Pre-Owned aircraft, that if during the first 15 days of ownership or 15 hrs of operation, whichever comes first, you decide that this is not the right match; DAI will credit 100% of the purchase price, against the purchase of another new DIAMOND or DIAMOND CPO model of equal or greater value. (US$ 5,000 administrative charge applies).