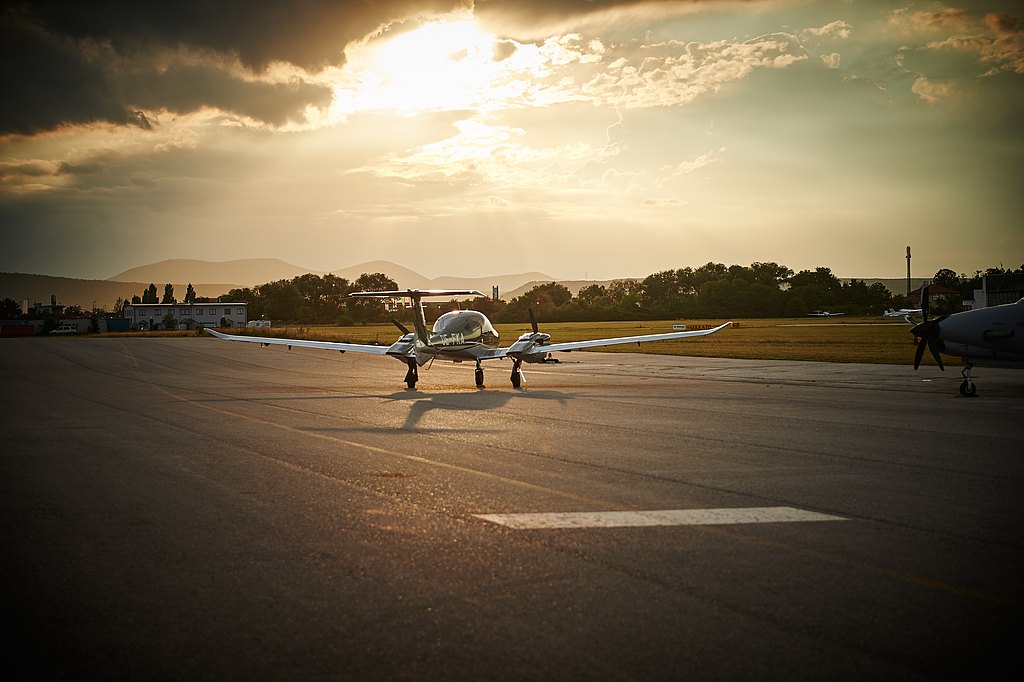 How to Buy
Get in touch with us
Ready to take-off in a Diamond? If you're thinking about buying an aircraft, or trying to choose which one is best for you, we are here to help you decide. When you are ready to buy, we will help you through the process, including selection of the right model, the right equipment, available financing, delivery and training options and much more. Choose a Diamond Authorized Sales Partner next to you or if no one is available near you, contact us directly.
Europe, Middle East, Africa, Russia/CIS or Asia

North and South America, Australia or New Zealand
Diamond Finance (Currently available in USA only)
You have chosen your Diamond aircraft – now it's time to decide the best way to purchase it! Based on different economic motivating factors coupled with personal preference, you will make the decision either to pay cash or finance your new Diamond. In order to make the financing process simple, Diamond has formed Diamond Finance to offer you a range of aircraft financing programs that meet your needs.
Whether you are planning to fly your airplane privately, or put it on leaseback with a Diamond Flight Center; registering the aircraft personally or in a business; or are looking for a variety of terms and payment options – Diamond Finance has a loan program for you.
We believe in the Diamond investment and work to provide Diamond customers with the most competitive rates, professional service and dedication to finding the programs that fit you.
Loan Programs
Diamond Finance offers a variety of loan programs tailored to the needs of Diamond aircraft buyers.
Personal Use
Personal-use financing programs afford flexible loan programs and terms to 20 years.
Business Use
Business loans apply to buyers who operate their aircraft for their own personal business (non-commercial use). Business buyers oftentimes have unique corporate and tax structures and Diamond Finance understands and is familiar with the circumstances facing business owners.
Commercial Use
Commercial use terms apply for aircraft placed on leaseback-to, or operated directly by flight schools, or used in charter (Part 135) operations. These programs are structured to balance the combination of down payment and loan term to match the depreciation profile of the aircraft given the usage and operation of the aircraft.
Special Use
If you have a unique use for your Diamond Aircraft, call us for a customized quote to match your needs.
How To Apply
Financing through Diamond Finance is a quick, easy 3 step process.
1. Application and Approval Process
Complete and forward to Diamond Finance, the Application, 2 years personal tax returns, and if self employed, 2 years business tax returns. You can upload your financials through our secure upload portal. (See "Financial Information Requirements" sheet for further details).
Upon receipt, Diamond Finance representatives will review the Application and will contact you with any questions. We typically need 1-2 business days for credit decisions but more complicated business and personal financings may take longer.
2. Closing on your Purchase
Closing takes 2-3 business days – 1 day to prepare and overnight documents to you and 1 day for you to sign and return the documents. We will typically provide your closing documents electronically, and you would sign and FedEx them back to us for the closing. It is important to note that when you finance with Diamond Finance, we will work with your sales representative and the FAA to ensure seamless transfer of title and loan proceeds as authorized.
3. Post Closing
Enjoy purchasing your new Diamond, because Diamond Finance takes care of the details. We will submit all of the necessary documentation to the FAA for filling (Registration, Bill of Sale, Security Agreement, etc.) and forward a complete set of documents to you for your records.
Frequently Asked Questions
I have used other banks and even my local bank in the past; why should I use Diamond Finance for my Diamond purchase?
Diamond Finance was created specifically for the Diamond Aircraft buyer – we know Diamond and it's all we do! To accomplish the mission of providing you with exceptional and seamless customer service, we use a variety of lending sources that allows us broader financial market access to create customized financing programs specifically for customers of Diamond Aircraft. This affords us the ability to offer long-term fixed rates, shorter term adjustable rates, and variable rate alternatives. Couple this with our knowledge of the FAA and airplanes, and we can turn your request around faster and more efficiently than anyone else.
Further, we have close relationships with Diamond to provide an easy, smooth and quick financing experience for you, our customer. Diamond Finance and your Sales Representative work seamlessly together to ensure all of the details are taken care of and get you flying as soon as possible.
I lease my car – but I have found that it's hard to get leases in the aircraft market. Why don't you offer a lease program?
There are many valid reasons for leasing an aircraft but those reasons are limited to a business buyer (not an individual) and all relate to the tax treatment or accounting presentation. We are happy to discuss leasing to see if it fits your needs. However, we find that most people think of a car lease as a point of reference – little down payment, low monthly payments, turn the keys back after 30 months, etc. The reality is that most leases require a "security deposit" and/or an "Amount due at Closing" equivalent to a down payment. Oftentimes a car lease offers a lower monthly payment when compared to a car loan but this is typically not the case with an aircraft because aircraft loans are amortized over a period of up to 20 years thereby offering the lowest monthly payment. Furthermore, a lease only allows a specified number of hours usage per year. If you exceed the allotted hours, you will pay much more, similar to a car mileage allowance, and if you don't use the hours you still pay for the hours because it is built into the lease payment.
Another consideration is that any damage to an aircraft will result in a "market value adjustment". This means that you will pay the cash difference between the projected "no damage" value and the estimated "damaged" market value at the end of the lease. Finally, aircraft historically hold their value very well and the lessor (lender) has to predict the value of the aircraft at lease-end to ensure they receive a profitable sale and gain at lease end – the lessee ultimately ends up paying for this in the form of a higher monthly payment. In most cases, the loan offers a much better value and greater flexibility, which is why leases are not popular with aircraft buyers.
Is an aircraft loan approval based on collateral?
A loan approval is based on a number of factors, including aircraft value. All Diamond aircraft have demonstrated strong historical values and therefore represent excellent collateral positions. Accordingly, the loan is secured with a lien on the aircraft. In addition to collateral values, lenders also consider a customer's cash flow, credit history and financial situation. With the application, aircraft lenders review the customers' personal financial statement, tax returns to verify income/cash flow and credit. This provides us with an overview of your financial situation and helps qualify you for your new Diamond purchase. However, for those with a unique cash-flow picture, we offer our "Low Doc" finance program which is available in limited situations and can be applied without the need for tax returns.
Can I lock in my rate?
Upon approval, the credit approval itself is valid for up to 90 days. The rate commitment however may differ depending on the type of loan program you pursue. For longer-term fixed-rate financing (i.e. 20-years), rates may be locked for up to 30 days. For shorter-term rate locks, rates are locked 10-days prior to closing. If you have a rate concern and do not anticipate an immediate delivery, please ask about the ability to lock the rate with a "rate lock fee" (locking-in at today's rate).
Contact Us
Diamond Finance is administered by AirFleet Capital, Inc.
Please feel free to contact us via:
Phone at 844-99-DIAMOND (844.993.4266)
Email to info@diamondairloans.com
Fax to 703.777.3854
Mail to: 5355 W. Chandler Blvd, Ste 5, Chandler, AZ 85226