Contact us
We'd love to speak to you. Feel free to call, send us an email or simply complete the enquiry form.
Europe
Diamond Aircraft Industries GmbH
N. A. Otto-Strasse 5
2700 Wiener Neustadt
Austria
Phone: +43 2622 26700
office@diamondaircraft.com
China
Diamond China
Wanfeng Airpark
Dashiju Town, Xinchang County Zhejiang Province
P.R. China
Flying directions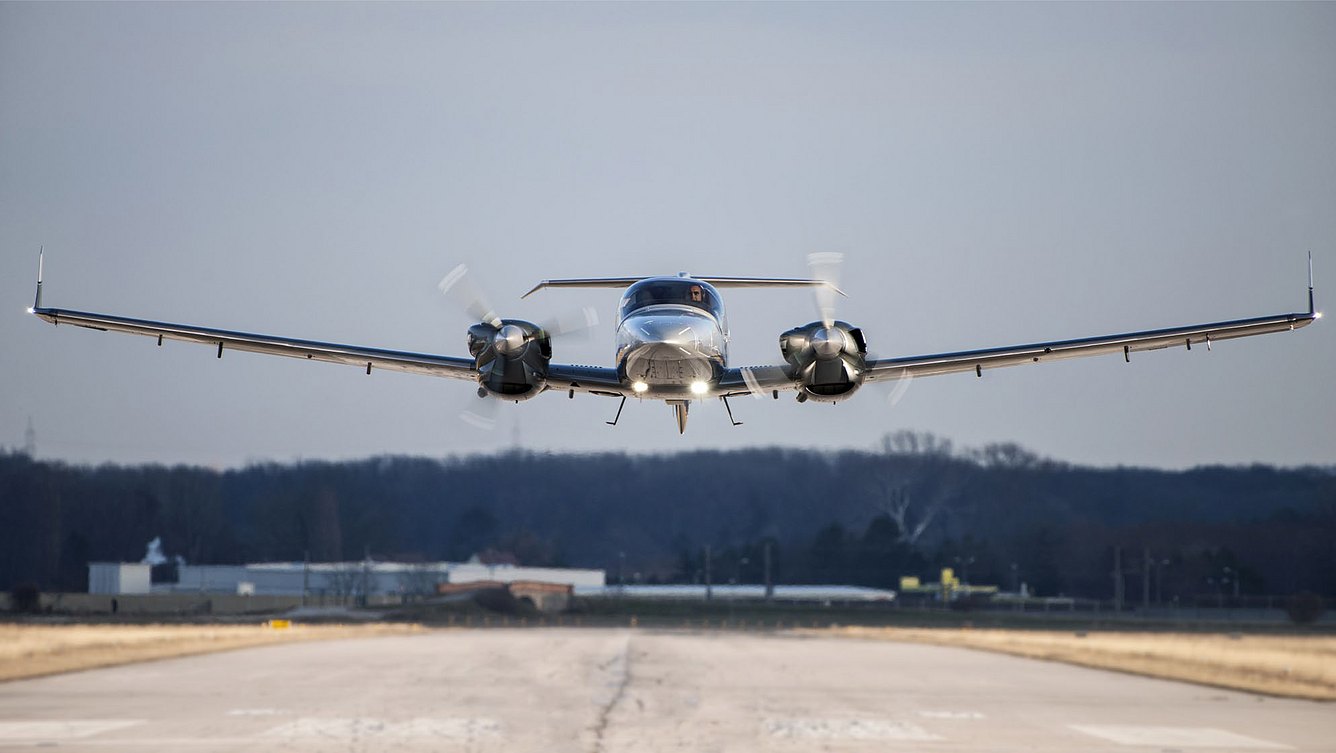 Austria
Flying Directions
Wiener Neustadt, AUT, LOAN
Radio Frequency: 122,655 MHz
Phone: +43 2622 27700 1357
Canada
Flying Directions
London, ON CYXU
REF: N43 02 W81 09 14
Canada Customs
Phone: 1-888-CAN-PASS (+1 888 226 7277)
Driving directions
Austria
Diamond Aircraft Industries GmbH
N. A. Otto-Strasse 5
2700 Wiener Neustadt
From A2 highway, known as the Südautobahn, take Exit 38 (Wöllersdorf). There is a roundabout right at the exit; leave it heading east (under the highway). You are now on Bundesstrasse 21. After approx. 200 meters you will pass the next roundabout; continue straight ahead in an easterly direction. About 700 meters later there is another roundabout; keep going straight ahead (in an easterly direction).
Now the street runs below the surface for approx. 4 km, heading east; go under the railway until you come to the next roundabout.
Leaving Bundesstrasse 21, turn right heading south and you will be on Bundestrasse 17. After approx. 100 m you will come to the next roundabout. Now turn left, heading east (between McDonalds and OMV gas station). 100 meters further on your right you will see the Steinfeld B&B. After 100 m make a 90° turn to the right onto Werner Heisenberg Strasse. Continue down Werner Heisenberg Strasse and turn left onto Rudolf Diesel Strasse, heading north, follow the street to a tight right hand turn where you see an aircraft on a pole.
Turn left into the parking lot. You have arrived at Diamond Aircraft's reception (entrance on the right).
Canada
Diamond Aircraft Industries Inc.
1560 Crumlin Sideroad, ON
London, N5V1S2
Canada
From Highway 401, travel north on Veterans Memorial Parkway. Turn right (East) on Dundas Street, then left (North) on Crumlin Sideroad. Diamond Aircraft is just past the railway tracks on the right side.
To go to the Diamond Flight Center and Katana Kafé, continue one block north on Crumlin Sideroad past Oxford Street and turn right on Blair Blvd.