Innovation is in our DNA
Innovation means creating something new, and this is what we have done! A true, breakthrough innovation changes the way we live and work. At Diamond Aircraft we pioneered in three fields that were ground-breaking for the general aviation industry.
Innovation in Propulsion

We were the first to install jet fuel piston engines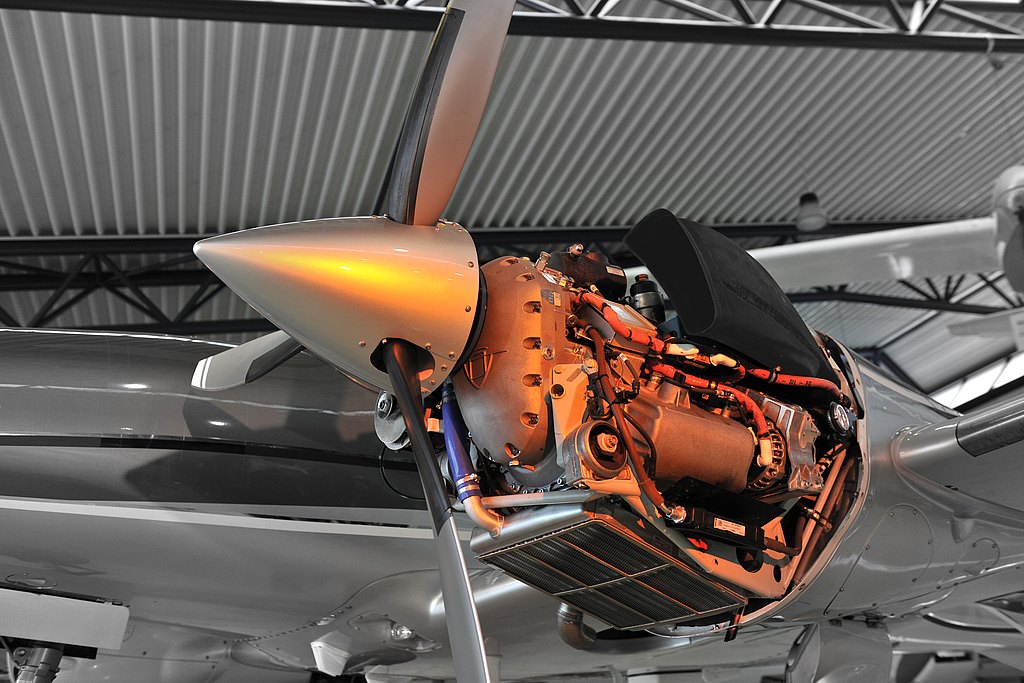 Diamond Aircraft revolutionized the general aviation market with being the first to introduce Diesel piston singles and twins. Together with Austro Engine we invested millions to develop and build our own eco-friendly, fuel-saving and powerful aircraft jet fuel engines. If you are thinking 'Isn't jet fuel for the big airlines?' you are absolutely right. It is, for many good reasons:
You burn 50% less fuel
You can operate worldwide since the aircraft is certified for multiple fuel types (Jet-A, Jet-A1, TS-1, RT, JP-8, and No. 3 Jet fuel)
Lower fuel cost compared to Avgas (the average price ratio between Jet-A1 and Avgas is 1:2)
Excellent performance including unique high-altitude performance thanks to the integrated turbo charger
You can now concetrate on more important things with the simplified electronic controlled system (ECU) to manage engine systems, including a single power lever design
You'll be excited about the drastically lower maintenance costs compared to conventional avgas engines
Diamond Aircraft currently still is the only provider of twin-engine aircraft powered by a turbocharged jet fuel Austro Engine model.
Innovation in Avionics

We were the first to install GARMIN G1000 avionics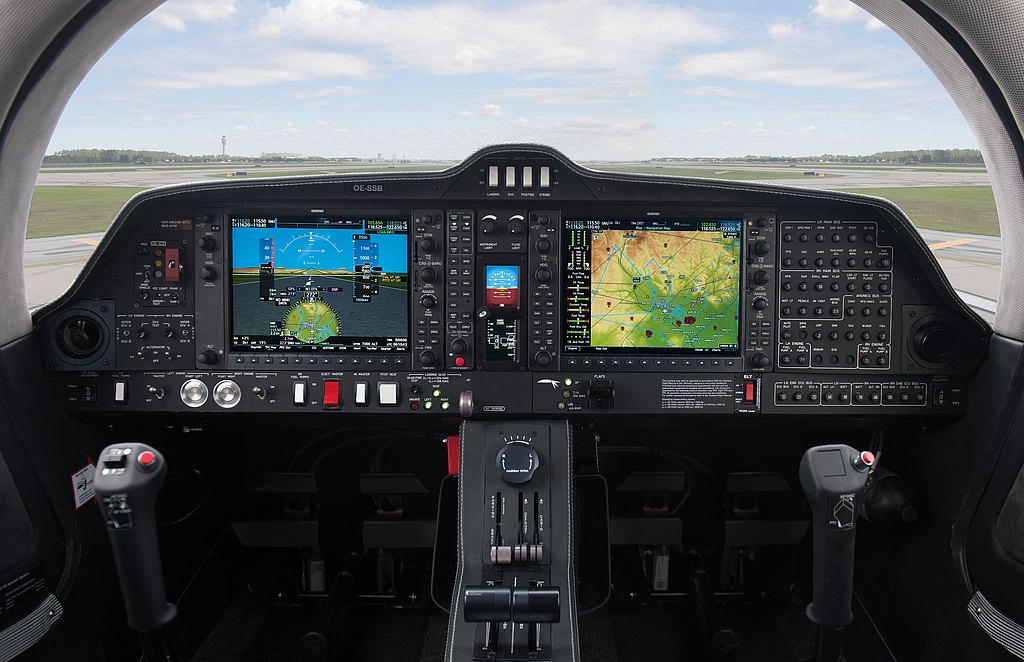 Back in 2001, Diamond Aircraft was the first to commit to GARMIN's - then top secret - fully integrated G1000 GPS system. The G1000 glass cockpit, similar to those used in large airliners, offers unparalleled situational awareness and flight monitoring. It meets the highest expectations regarding operator convenience and better safety: more integration, more functionality, more precision, better reliability.
Innovation in Airframe

We were the first to use a monocoque safety cell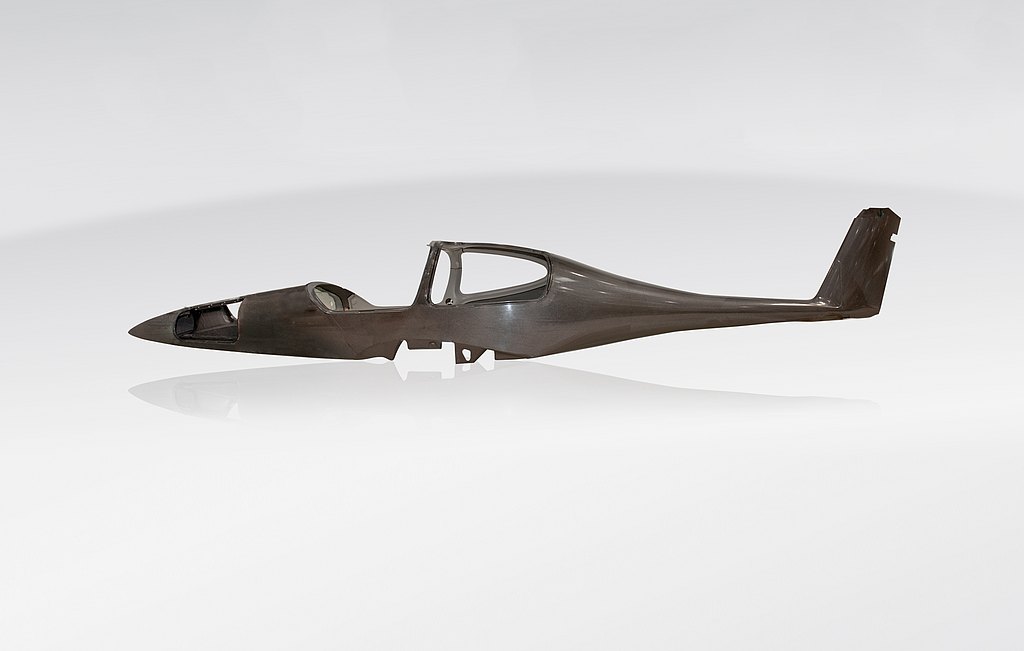 This is tomorrow's composite technology in today's airframe design. Made out of robust and at the same time strong glass and carbon fiber composite material, our safety cell meets high standards that are unique in our industry. The structure offers a damage tolerance of 26 G in crash tests and 10 G in flight. Diamond aircraft offer you the ultimate in durability, aerodynamic and safety compared to traditional aluminum airplanes:
Our rugged airframes have an unlimited lifetime, allowing you to fly as many flight hours as you want, and guarantee a high resale price.
Ductile composite materials, rather than aluminum, allow superior aerodynamically surfaces and sturdy designs. Performance and efficiency can be stylish – our airplane's ramp appeal prove it.
Did you know that larger modern airliners, such as the Boeing 787, are largely built out of similar composite materials, just like Diamond Aircraft?
Innovative Research and Development

October 2018 - Hybrid Electric Flying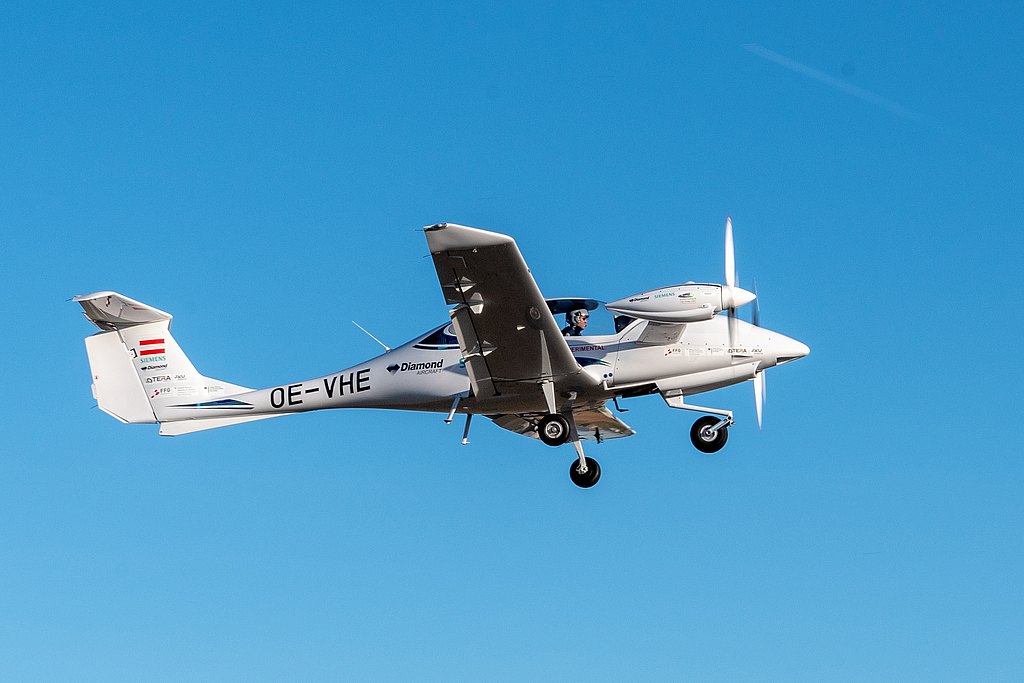 Diamond Aircraft Industries GmbH in collaboration with Siemens AG are pleased to announce the first flight of a jointly developed multi-engine hybrid electric aircraft. The flight took place on 31 October 2018 at Diamond Aircraft's headquarters in Wiener Neustadt, Austria.
November 2015 - Airbus Helicopters H120 with AUSTRO AE 440 Power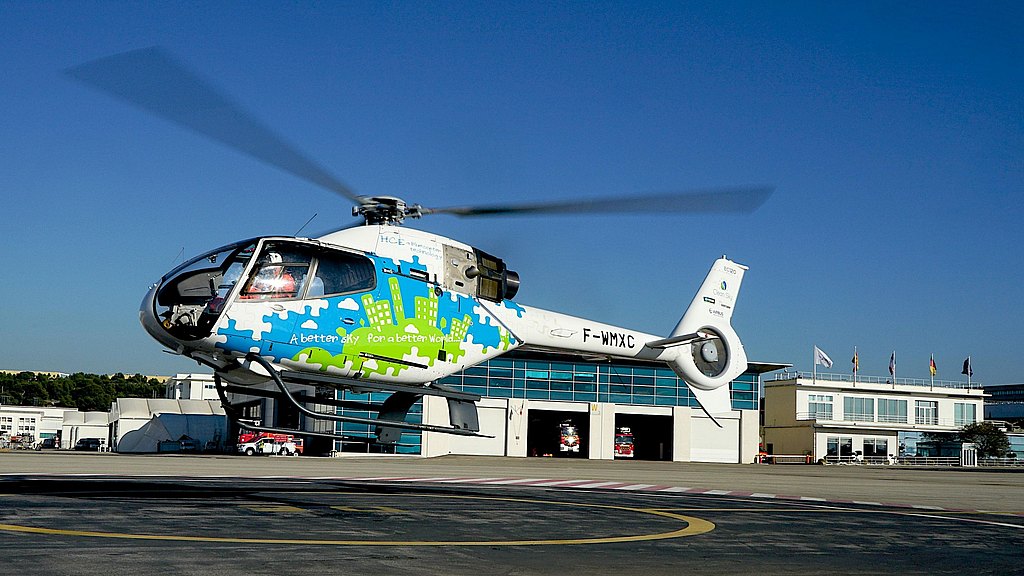 The AE440 has evolved from a joint development endeavor as part of the European Union's Clean Sky Program in the category Green Rotor Craft led by AIRBUS Helicopters and its partners TEOS Powertrain Engineering and Austro Engine GmbH.
June 2013 - Diamond DA36 E-Star 2, Demonstrates Commercial Viability of Serial Hybrid Electric Drive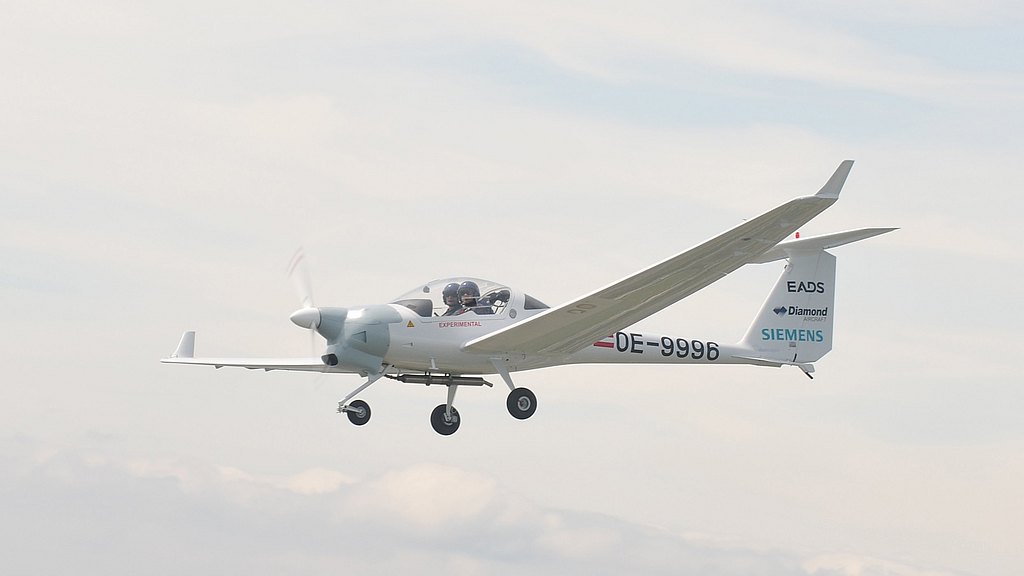 At the Paris Airshow, Siemens, EADS and Diamond Aircraft showcased the next generation DA36 E-Star with a serial hybrid-electric drive. This drive concept enables quiet electric takeoff and a considerable reduction in both fuel consumption and emissions of up to 25 percent. The second generation aircraft has proven that this technology is suitable for commercial use.
December 2012 - Diamond's DA42 flies with "electronic parachute"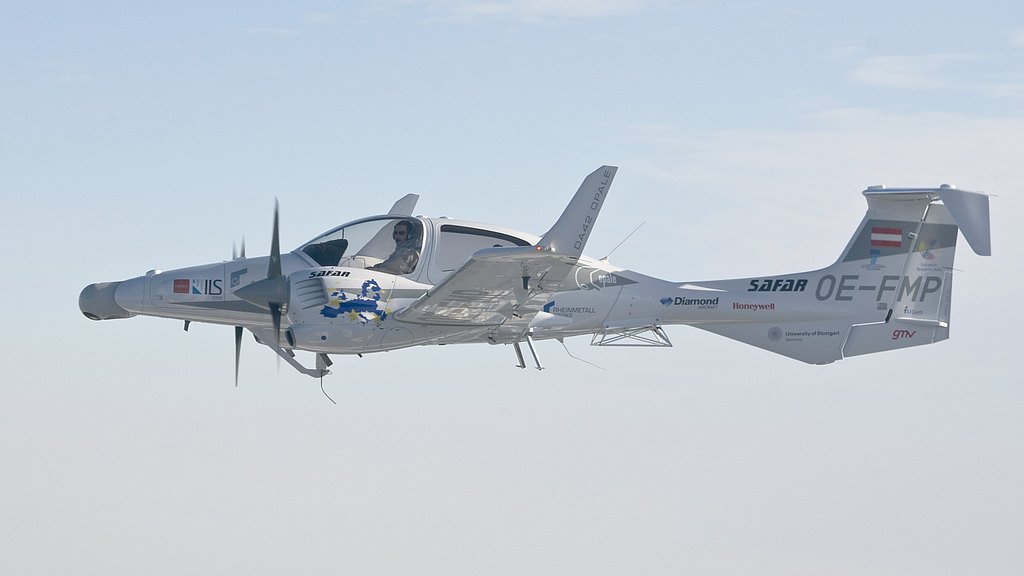 Diamond Aircraft successfully tested the first fly-by-wire system for General Aviation on the twin-engine DA42. The system enables flight envelope protection which protects the pilot from unintentional flight manoeuvres that could lead to structural or aerodynamical overstressing of the aircraft. Furthermore the aircraft should be able to land automatically in case of incapacity of the pilot in a single pilot operation. Fly-by-wire is already part of every big airliner like Airbus or Boeing and Diamond Aircraft expects a big increase in safety.
June 2011 - Diamond DA36 E-Star, World's First Serial Hybrid Electric Aircraft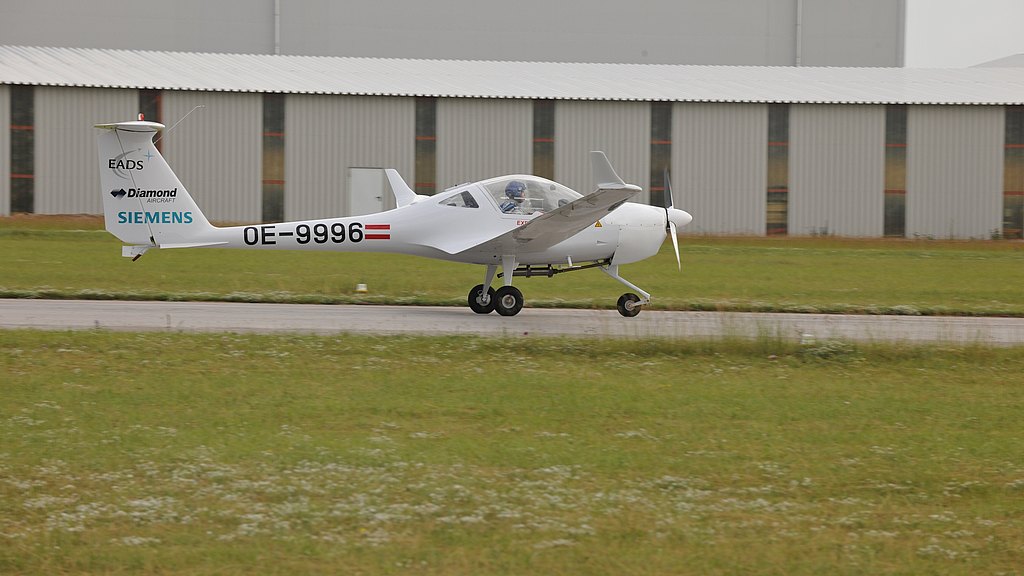 Diamond Aircraft, Siemens, Austro Engine and EADS presented the world's first aircraft with a serial hybrid electric drive system. The heavily modified Diamond HK36 motorglider serves as a test bed for technologies that are intended to develop into use on large-scale aircraft to cut fuel consumption and emissions by 25 percent, compared to today's most efficient aircraft.
June 2010 - First Flights of an Aircraft Powered by Pure Algae Biofuel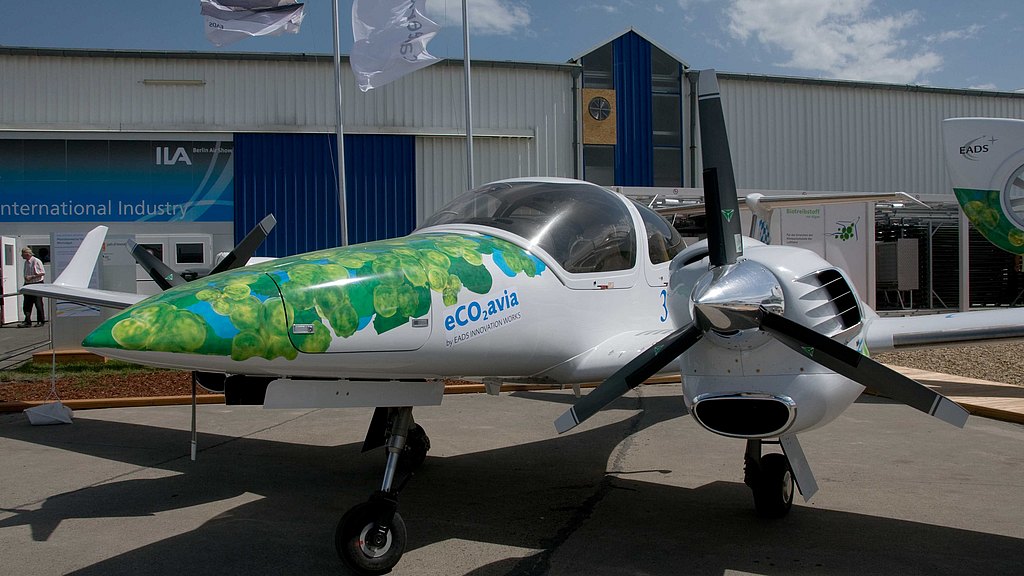 World Premiere: A Diamond DA42 NG aircraft, equipped with Diamond's proprietary Austro AE 300 engines, flew at the Berlin Air Show with pure biofuel produced from algae.
May 2008 - Diamond motorglider to fly with fuel cell powerplant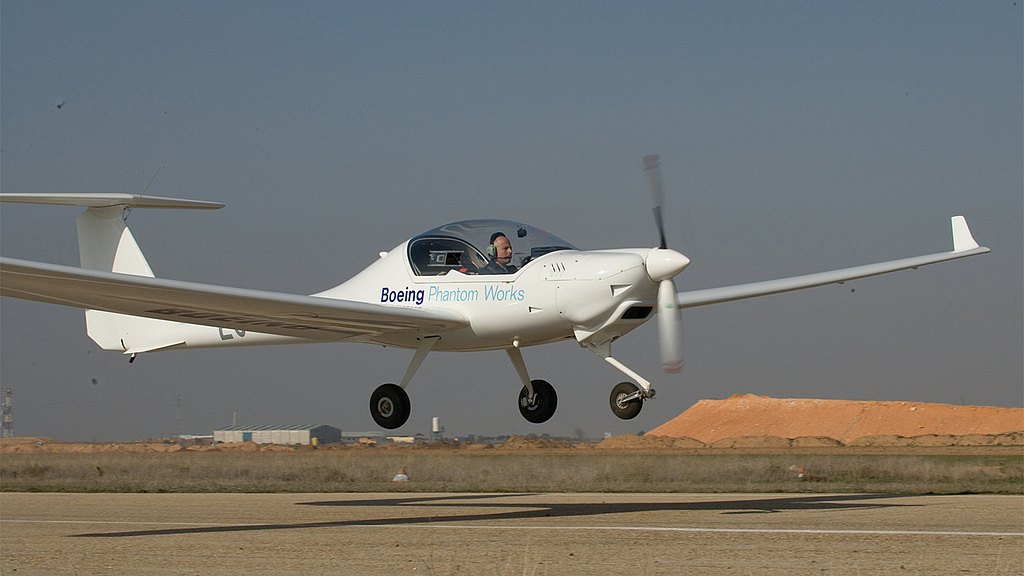 Boeing Phantom Works and Diamond present the world's first manned aircraft powered by a hydrogen fuel cell that emits nothing more than waste heat and water vapour. The aircraft, a highly modified Diamond HK36 Motorglider, serves to demonstrate technology that may result in cleaner APU's for commercial aircraft of the future.
We thrive on constant improvement
Our innovative spirit spurs us on to improve performance, efficiency, environmental responsibility and, above all, safety.