Bin Chen has been awarded by the committee in recognition of his outstanding contribution to global aviation manufacturing by developing highly innovative new aircraft and aviation concepts, as the Chairman of one of the world leading aviation companies and its established brands. The award was accepted by Liqun (Frank) Zhang, CEO Diamond Aircraft Industries GmbH.
"I am honored to be recognized by the Living Legends of Aviation. It honors the outstanding achievements of Diamond Aircraft's fabulous team," says Bin Chen, Chairman of Diamond Aircraft Group. "On behalf of the entire Diamond family I want to say thank you. We are very proud to be presented with this tremendous accolade. We will continue working on a long-term leadership position in worldwide general aviation by further investing in breakthrough innovations for the pilots and aviation enthusiasts of today and tomorrow."
Diamond Aircraft is one of the world's top three light general aircraft manufacturers. With the vision of building a global leader in innovative general aircraft manufacturing, the company has developed a series of competitive and leading-edge aircraft models through high investment in Research & Development. Every one of Diamond's aircraft shares a common DNA, incorporating leading edge technology, not for the sake of innovation, but for superior performance, efficiency and safety.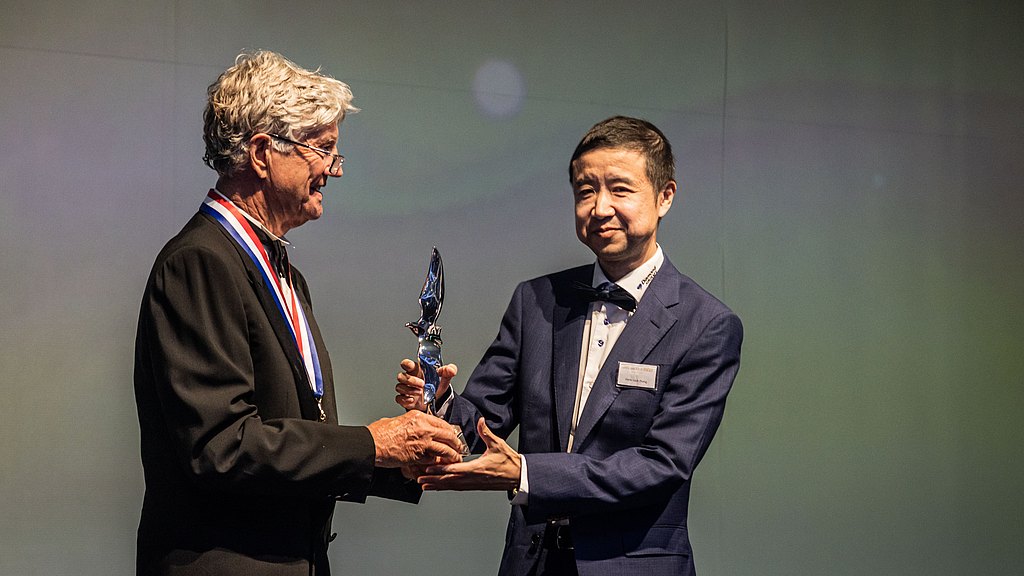 The annual "Living Legends of Aviation" awards ceremony, known as the aviation Academy Awards, has been successfully held in the United States since 2003 and Europe since 2018. The awards recognize outstanding contributions to the world aviation industry, including entrepreneurs, astronauts, record breakers, pilots who have become celebrities and celebrities who have become pilots. Previous winners include Amazon founder Jeff Bezos, SpaceX founder Elon Musk and Virgin Group founder Sir Richard Branson.