The first day of this show always is interesting with heavy traffic and having to get up super early. This year was extra special with the French president Emmanuel Macron visiting already on Monday, which almost brought the traffic to a standstill. Thus, one or the other visitor and exhibitor probably came a little too late, which fortunately did not apply to us. Besides that, weather was kind to us, except for Thursday when it was raining cats and dogs, and countless interested visitors came for us to learn more about our latest developments.
This year again, we had several new launches, including a world premiere. Our aerobatic tandem trainer DART-750, using the proven and certified 750 SHP PT6A-25C turboprop engine from Pratt & Whitney Canada, made its world debut at Paris Airshow, only a week after its maiden flight on 12 June. This marks another milestone in the DART-750 program and is a great testament to the excellence and hard work of the Diamond Aircraft team. Of course, the aircraft was the center of attention for media and visitors likewise.
Also, one of our special mission aircraft was presented for the first at an international airshow: the DA62 MPP VANGUARD. The new turnkey solution for environmental surveillance missions, draw lots of attention during the event. With the VANGUARD, Diamond Aircraft, together with Overwatch Imaging and Trakka Systems, proofed for the first time a multi mission sensor mix on the DA62 MPP: the aircraft is outfitted with the AI-driven WAMI (wide-area, multi-domain mapping and ISR) sensor TK-8 from Overwatch Imaging, ARTEMIS (Mobile Phone Detection, Location & Communication System) from Smith Myers and the EO/IR (electro-optical, infrared) camera TC300 from Trakka Systems.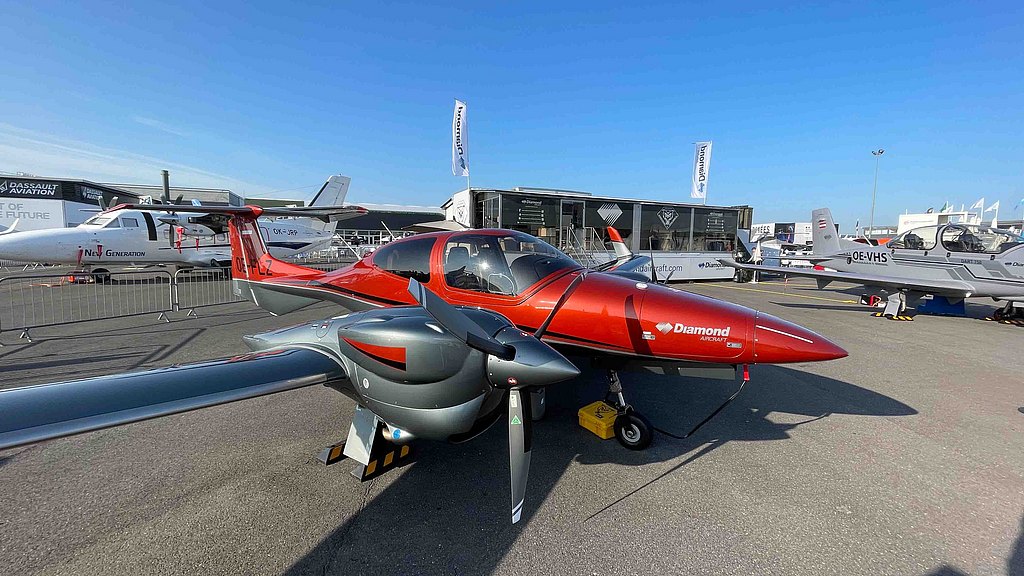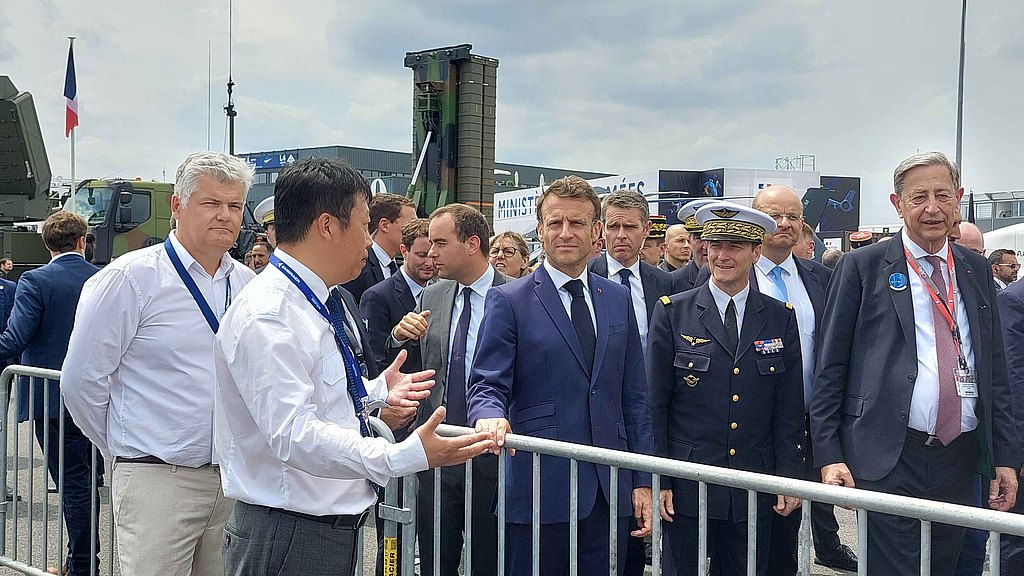 The sparkling Diamond trio was completed by a DA42-VI in a beautiful red livery, which was another popular photo object throughout the show.
In conclusion, the show was a huge success for Diamond Aircraft. Not only did we expect a good show as our schedule was already jam-packed before, but also could additionally add so many more promising meetings. And one highlight certainly was that President Macron, whose route took him past our stand, stopped for a brief chat with our COO.
As always, a big thank you goes out to you and the whole Diamond Aircraft team for making this event again a special one. See you again 2025!