Thank you!
During the Holiday Season more than ever, our thoughts turn gratefully to those who have made our progress possible. And in this spirit we say a sincere Thank You to all our employees, customers and partners! Your are the reason we are thriving. Having you in our #DiamondAircraftFamily means a lot to us. Happy holidays to all of you, and may your new year be filled with happiness and success!
Major News, Milestones & Events

We are winners
That's the only way we can put it. We received one, two, three, FOUR awards this year! Three awards just for our incredible DA50 RG. Dear readers of "aerokurier" and "fliegermagazin": Thank you so much for your trust! We feel very honored.
Incredible demand for Diamonds
It's been a very successful year again with full order books for the next two years and further high demand for our private, training and special mission aircraft. We are very proud of Lufthansa Aviation Training's and Urbe Aero Flight Academy's most recent fleet increase and are thrilled about every purchase agreement and delivery we have done this year. Many of them you can find in our news section . Stay tuned for exciting new projects announcements in 2023!
A successful DA62 MPP demonstration tour through the US
It was one unrivaled journey, not only for our special mission aircraft flagship DA62 MPP but also for a group of passionate Diamond Aircraft employees from Austria and Canada as well as for our partners Air Bear Tactical Aircraft, Trakka Systems, Vislink, Haivision, CarteNav and Viewpoint. Read more here, here, and here.
Event fun
What a fantastic event year this has been! Especially after all these challenging times with cancelled events, it was an absolute pleasure to be back at AERO Friedrichshafen in April again as well as at EAA AirVenture in July. We enjoyed every minute of it. Let's take a look back to the two biggest events of 2022, AERO and EAA AirVenture.
DART update
2022 also brought an update for our DART aerobatic trainer, as a re-evaluation of the program has led to strategic adaption of the aircraft with a change of the turbine manufacturer as a major modification.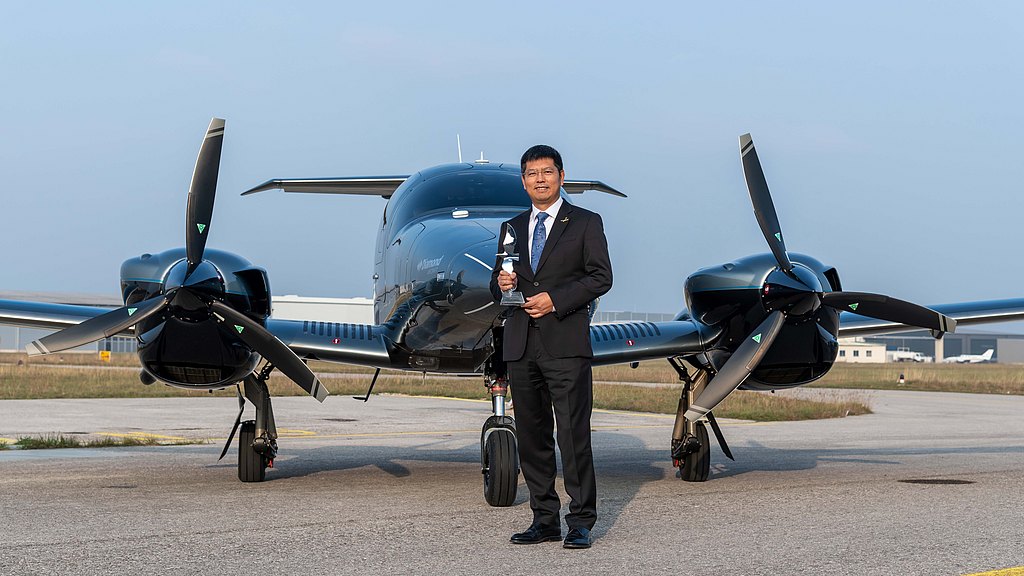 Electric motor for the eDA40
At AERO Friedrichshafen we announced a cooperation agreement to equip our eDA40 all-electric training aircraft with an ENGINeUSTM electric smart motor. More to come in 2023.
Around the world in a DA50 RG
Two young aviators and longtime friends made their dream of circling the globe in an aircraft come true. But it's not just that. They were traveling with a message on how to make flying more sustainable and founded an initiative called Diamondo Earthrounding. On 2 January they took off in a DA50 RG for a journey of a lifetime and landed on 22 of April after 220 flight hours. Read more here, here, and here.
Austro Engine News
In 2017, Austro Engine acquired the right for license production of the AE300 series and went from being just the assembler to taking over the engine design and production organization in full. Since 2020 the company is exclusively manufacturing these engines under license and successfully managed the transition from integrator to manufacturer. Already, over 1,000 license-built AUSTRO engines are in operations worldwide. Additionally, Austro Engine is working on various sustainability projects, such as SAF capabilities. More to come next year.
New Diamond Games
Just in time for the holiday season, we got some new Diamond Games for little and big pilots. We hope you have fun and are looking forward to seeing your works of art.
Take your time to read
The holiday season's also the perfect time to read all the articles you couldn't because you were too busy. For those you who haven't read all our 2022 DiamondDiary entries, this might be the time to catch up.
And more exciting videos to come 2023
Season's Greetings

Happy Holidays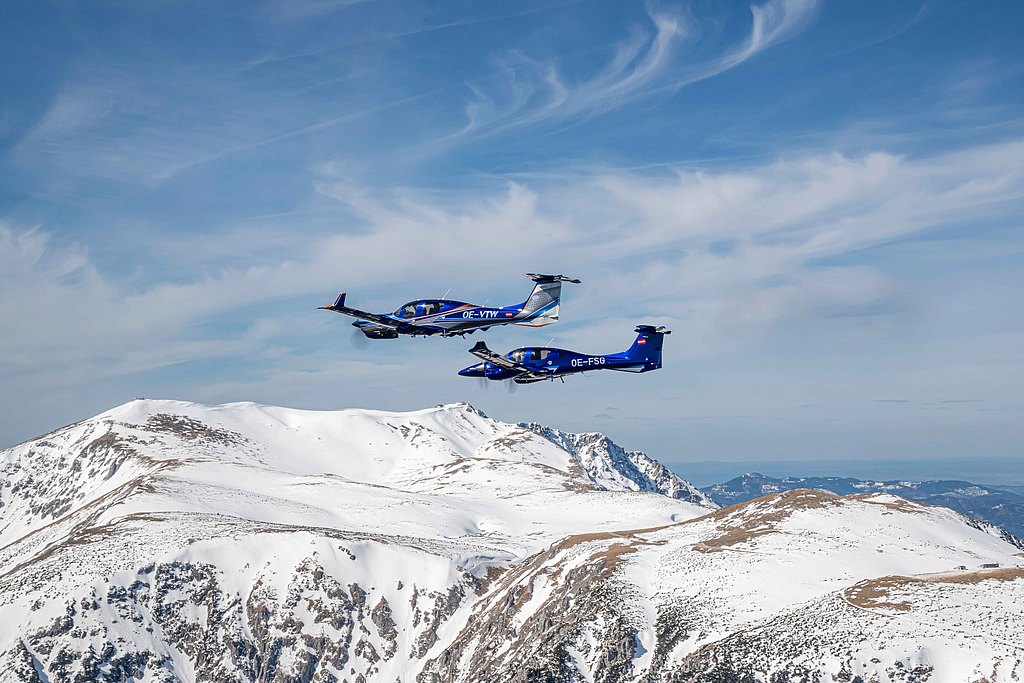 We hope that 2022 has been just as memorable for you, your colleagues, and your beloved ones. On behalf of the whole #DiamondAircraftFamily we wish you joy, peace and happiness throughout the New Year and look forward to working with you in the years to come!